Listen on Spotify / Apple / Anchor / scroll down for our podcast player!
---
Documentaries can expose us to new worlds and change the way we think about our current reality. In this episode, we're exploring the genre of environmental documentaries.
Elise takes a look at Grizzly Man, Tiger King, and our patriarchal obsession with large wild animals. Then Olivia looks back on THE climate change documentary, An Inconvenient Truth, and how it paved the way for what we've seen since.
Other topics include the hockey stick graph, Euphoria, and nature not loving you back.
---
Story #1: Tiger King, Grizzly Man, and Hegemonic Masculinity (Elise)
Sources:
'Grizzly Man' at 15: Werner Herzog and the Filmmaking Team Look Back on the Doc Sensation, Indie Wire, Aug 2020
The Exotic Enthralls: Comparing Pre-modern Colonization with Present-day Exotic Pet Keeping, Animals and Society, Winter 2016
Wildlife Crime: A Crime of Hegemonic Masculinity?, MDPI, May 2020
A Conservationist's Guide to "Tiger King": Keep Wildlife in the Wild, EcoWatch, April 2020
Global Federation of Animal Sanctuaries Responds to "Tiger King" Docuseries, April 2020
Grizzly Love: The Queer Ecology of Timothy Treadwell, A Journal of Lesbian and Gay Studies, October 2012
A brief history of the global exotic pet trade, World Animal Protection, October 2018
Bonus: An Indigenous approach to bear conservation
Indigenous input helps save wayward grizzly bear from summary killing, The Guardian, April 2020

Story #2: An Inconvenient Truth (Olivia)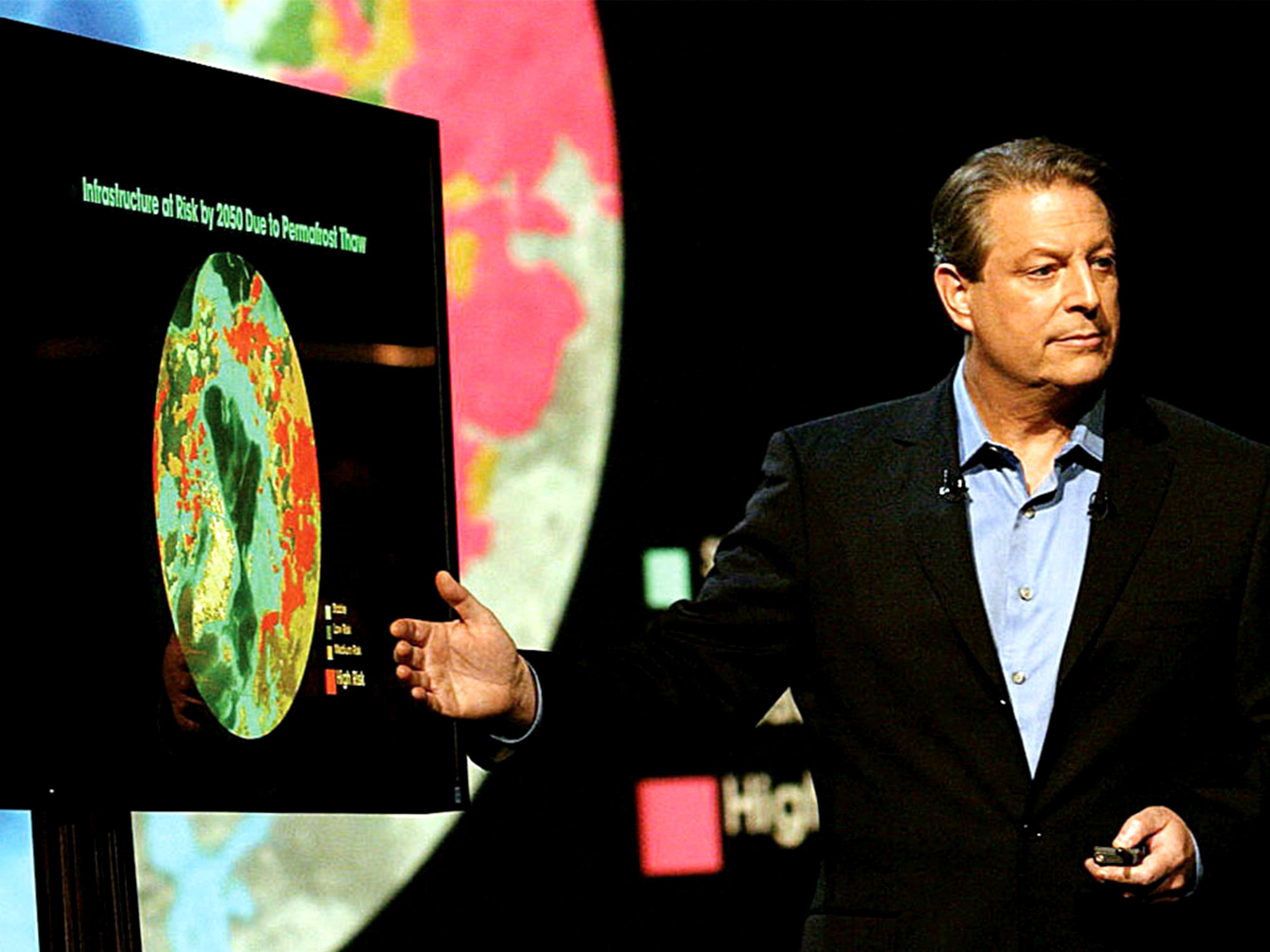 Sources:
Earth Day and the Hockey Stick: A Singular Message, Michael E. Mann, Scientific American, April 20, 2018
The legacy of "An Inconvenient Truth," explained by 16 really smart people, Grist, May 2016
An Oral History of "An Inconvenient Truth," Grist, May 2016
An Inconvenient Truth, Wikipedia
Adam McKay on Volts and How to Save a Planet
Further reading we didn't get to cover:
An inconvenient truth? Can a film really affect psychological mood and our explicit attitudes towards climate change? Beattie, Geoffrey & Sale, Laura & Mcguire, Laura. Semiotica, 2011.
Framing the World : Explorations in Ecocriticism and Film
Cinema Wars : Hollywood Film and Politics in the Bush-Cheney Era
An Inconvenient Truth about an Inconvenient Truth, The Conversation, August 2017
We didn't even get into how political polarization has delayed climate action and how Al Gore's role as a prominent Democratic politician might have impacted the way we look at climate change. In the film he says explicitly that global warming "is not so much a political issue, but a moral issue." And the original poster quotes Fox News:
Climate documentary watchlist
The Dump
Euphoria! Seeing each other in person! Not glorifying being busy!
---
The World Is Burning bookshop is live! Help us come up with book list titles and bulk up our reading list.

Our World is Burning themed playlist is on Spotify.
You can keep up with us on Twitter, Instagram, and Tiktok.
If you enjoyed this episode, considering reviewing us on Apple Podcasts and downloading/subscribing/following wherever you like to do those things. It helps us immensely.
Thanks for listening!
Ep. 74 – Burning Questions Part II
–
World Is Burning
Can you believe we've gone 2 1/2 years without creating our very own game show about us? Neither can we! Test your climate knowledge alongside us as we ask ourselves the burning questions: Where are tumbleweeds from? What are our favorite climate activists' favorite insects? and How do you do fractions again? Subscribe/follow/press the button to keep up with new episodes every Wednesday! You can also follow us @worldisburnin on Instagram and Twitter or @worldisburning on TikTok, and check out our website worldisburning.com for extended show notes including sources and photos. World Is Burning is hosted by Olivia Hamilton and Elise Nye. Our theme music is by Kaycie Satterfield, and our logo was made by Sonja Katanic. — Send in a voice message:
https://podcasters.spotify.com/pod/show/worldisburning/message