Listen on Spotify / Apple / Anchor / scroll down for our podcast player!
---
First the girlboss, then the Fleabag era… what is the next era of feminism, and how can we make sure it's intersectional? In this episode we take a look at some inspiration.
Olivia recounts the rich life story of Jane Fonda and her many iterations: coy movie star, anti-war activist, workout icon, and climate justice advocate. Then Elise tells the story of two Aboriginal Australian activists, Jacqui Katona and Yvonne Margarula, who defended their homeland from extractive mining and helped to organize the largest blockade in Australian history.
Other topics include passivity as a tenet of white feminism, why celebrity activism often falls flat (and why Jane's hasn't), and how to participate in the world.
---
Fleabag articles from the beginning of the episode:
The Smartest Women I Know Are All Dissociating, Buzzfeed
The Fleabag Era of Dissociative Feminism Must End, Lithium magazine
Story #1: Jane Fonda (Olivia)
Sources:
Jane Fonda in Five Acts, documentary directed by Susan Lacy, 2018
Jane Fonda, entretien exclusif!, C à Vous, May 3 2021
Jane Fonda and Winter Soldier Investigation, Wikipedia
Jane Fonda on Her Biggest Regret — and How She Got Past It, InStyle, September 2018
Jane Fonda's Guide to Love, Friendship, and Political Activism | Explains It All | Harper's BAZAAR, March 25 2021
Mug Shot, Jane Fonda's website, May 26 2009
From 'Hanoi Jane' to the Workout: A Brief History of Jane Fonda's Activism, TIME, September 2018
Jane Fonda's History of Social and Environmental Activism, Green Matters, April 7 2021
Jane Fonda spent a night in jail in 1970. Her mug shot defined feminist rebellion. Washington Post, November 2019
Story #2: Jacqui Katona and Yvonne Margarula (Elise)
Sources:
What climate change activists can learn from First Nations campaigns against the fossil fuel industry, The Conversation, November 2021
1999 Goldman Environmental Prize Ceremony: Yvonne Margarula and Jacqui Katona, Goldman Environmental Prize, August 2016
Jacqui Katona and Yvonne Margarula: 1999 Goldman Prize winners, Australia, Goldman Environmental Prize, September 2013
The Long Journey Home: Jacqui Katona, ABC series: Australian Story via Anti-Nuclear Archives, June 2020
Jacqui Katona & Yvonne Margarula, Goldman Environmental Prize, 1999
Other uranium mines in the Alligator Rivers Region, Australian Government Department of Water, Agriculture, and the Environment
List of World Heritage in Danger, Wikipedia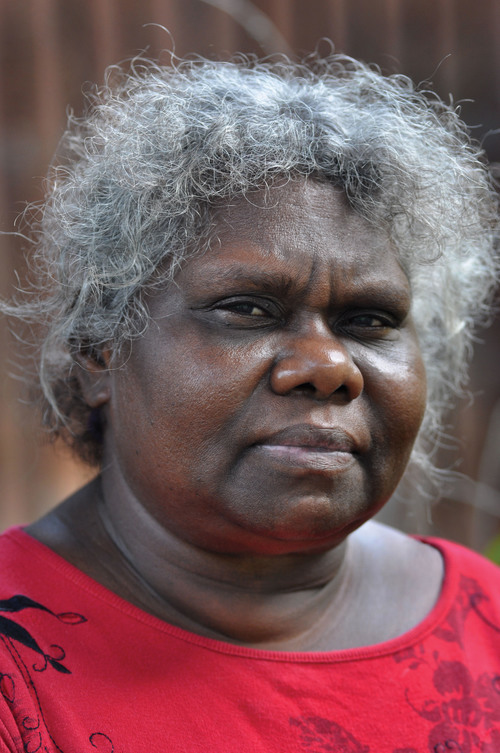 The Dump
What we're reading
Warmth by Daniel Sherrell
How to Do Nothing: Resisting the Attention Economy by Jenny Odell
What we're watching
How I Met Your Father on Hulu
And of course, we're in our #RicottaToastEra.

---
The World Is Burning bookshop is live! Help us come up with book list titles and bulk up our reading list.

Our World is Burning themed playlist is on Spotify.
You can keep up with us on Twitter, Instagram, and Tiktok.
If you enjoyed this episode, considering reviewing us on Apple Podcasts and downloading/subscribing/following wherever you like to do those things. It helps us immensely.
Thanks for listening!
Ep. 74 – Burning Questions Part II
–
World Is Burning
Can you believe we've gone 2 1/2 years without creating our very own game show about us? Neither can we! Test your climate knowledge alongside us as we ask ourselves the burning questions: Where are tumbleweeds from? What are our favorite climate activists' favorite insects? and How do you do fractions again? Subscribe/follow/press the button to keep up with new episodes every Wednesday! You can also follow us @worldisburnin on Instagram and Twitter or @worldisburning on TikTok, and check out our website worldisburning.com for extended show notes including sources and photos. World Is Burning is hosted by Olivia Hamilton and Elise Nye. Our theme music is by Kaycie Satterfield, and our logo was made by Sonja Katanic. — Send in a voice message:
https://podcasters.spotify.com/pod/show/worldisburning/message